Development & Preparation
---
Maine Juniors is dedicated to improving the access and availability to the sport of volleyball for boys and girls. Offering programing as early as six years old, Maine Juniors helps to foster the interest, enjoyment and skills for volleyball players prior to entering high school athletic programs. Our fundamentals supplement varsity and junior varsity programs to maintain and enhance technical and cognitive aspects of the game.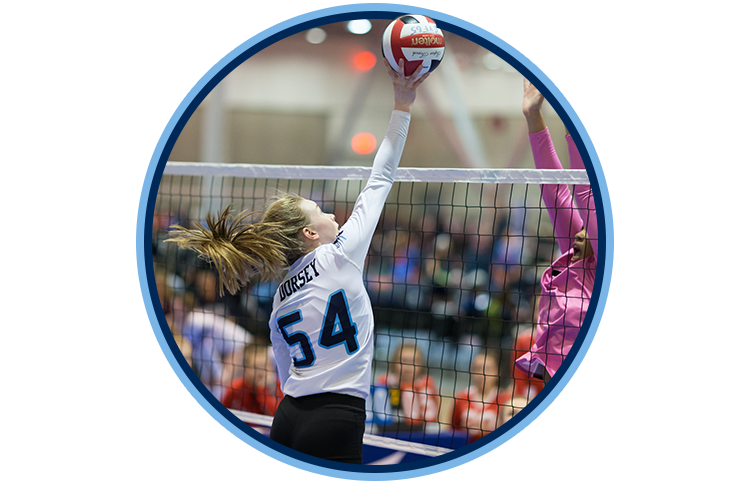 Why Maine Juniors?
---
Since 2001, Maine Juniors has focused on preparing youth players for high school, college and professional volleyball. Through personal instruction, pro-style practices, and offseason training programs, we have been able to achieve some amazing results over the years. It's truly an honor to have been a part of the journey for more than 100 players who went on to play collegiate volleyball with 12 players selected as Maine Gatorade Player of the Year.
Dedicated Staff
---
Our staff consists of former high school and collegiate coaches and players who love the game of volleyball and have a passion for instructing youth and high school players. It's our mission to build a relationship with each individual player in our program. Our goal is to help them understand what areas they need to develop and improve on in order for them to play consistently at a high level.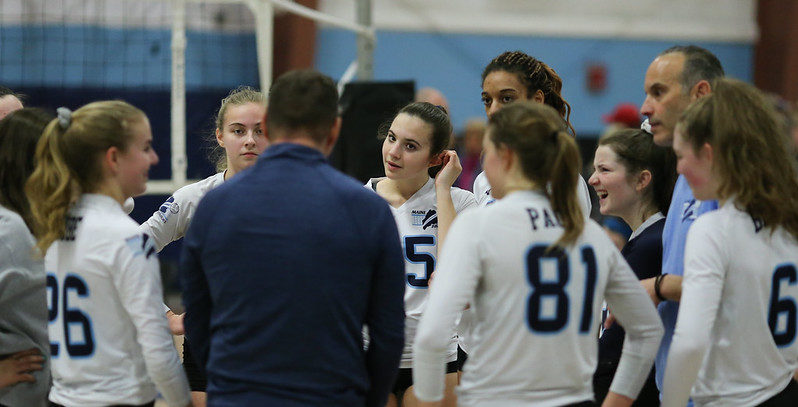 Maine Juniors has coaches who are all very approachable, and excited to help their players. They want to help you achieve your goals both on the court, and in the recruiting process!
Alexis Rozsahegyim, Stetson Univ.
Playing for Maine Juniors opened up many opportunities that helped with my recruiting process. One major contribution this program provides is the ability to attend National tournaments, giving you high-level exposure.
Jocelyn Moody, Maine '15-'16 Gatorade POTY
Maine Juniors has always been super supportive of our daughter. From her first coach, to her last coach, she was taught some very valuable skills. As a family, we have made lifelong friends through this program.
Brenda Shelton, Parent
Maine Juniors was a great experience that not only helped improve my volleyball skills, but gain exposure. I became a better volleyball player and made some lifelong friends because of Maine Juniors.
Brittany Bona, Maine '11-12 Gatorade POTY